Thanks for printing! Don't forget to come back to Zerorez Southwest Florida for fresh content!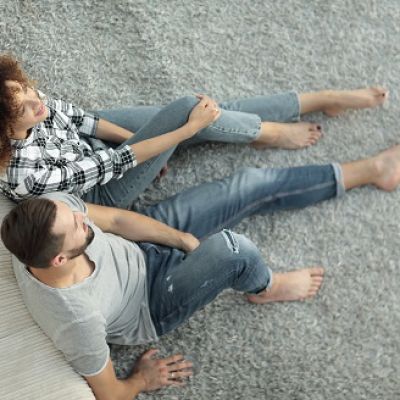 We're Open!

Zerorez is classified as an essential business since we help fight against the spread of germs and viruses through our unique cleaning. We can sanitize and apply disinfectant to living surfaces as well.

As residents of the Southwest Florida area, we are all experiencing unprecedented times. At Zerorez, we too are impacted, and can help with this challenge. Learn what the CDC recommends for cleaning your home and carpet.
Learn More
How can you tell if your carpet cleaner actually leaves your carpet cleaner? Watch the "residue test" to find out:

THE ZEROREZ DIFFERENCE™

Gets more out
Dries Faster
Stays Cleaner Longer
No Soaps or Harsh Chemicals
No Crunchy Carpet
No Reappearing Stains
Safe for children, pets, and the environment

or receive an estimate
The only choice for a true clean that lasts longer.
Powered Water® & Patented Technology
Satisfaction Guaranteed We will clean a room for free and you decide.
We want to make sure your experience is as easy as possible. We will clean and test a small area of carpet for free and if you don't believe how well the process works, then you decide whether to continue with the rest of the service or not. No hassles and no worries.
No Soap Lingering to Attract Dirt.
Our Powered Water® technology allows us to clean your surfaces without the use of detergents or harsh chemicals, which means your carpet stays cleaner longer, unlike other carpet cleaning companies in SWFL.
Your Surfaces Dry Twice as Fast with our patented truck mounted equipment.
Powered Water® is applied to your carpet through our patented spray system that loosens embedded dirt to the base of the fibers using six high-efficiency jets. Our extraction wand outperforms the top selling wands on the market by removing embedded soils, and detergents left behind by other cleaners, and other debris while allowing for a faster drying surface.
Platinum Certified by the Carpet and Rug Institute
Not only is this the highest approval rating possible from the Carpet and Rug Institute, Zerorez® is rated the #1 cleaning system in the nation by an independent testing laboratory. When we clean, there is nothing left behind.
No harsh chemicals means Pure Safety for your family and pets.
Since Powered Water® doesn't use any harsh chemical additives, your surfaces are perfectly safe for your family and pets, no matter how small.
What exactly is Powered Water®?
Play Video
What exactly is Powered Water®?
Stay Connected
Stay Connected with us to receive up-to-date information on special offers, promotions and tips to maintain a healthy, happy and clean home!

Powered Water
®
- The Secret Behind Green Carpet Cleaning
Carpet cleaning in Fort Myers has been performed the same way since the beginning of time but it's all wrong! Carpet cleaners have a tendency to use things such as harsh chemical compounds, heavy stain removers, soaps, and detergents. These things may seem like they would help, but the truth is, they actually do more harm than good. Your carpet may look cleaner initially, but what you don't know is that these forms of cleaners leave behind a sticky residue that attracts dirt, toxins and other bacteria. No thanks! Here at Zerorez, we are focused on using cleaners that do their job long term, that's why we've developed a new, and effective, carpet cleaner. It's called Powered Water®. Even the name sounds cool! Powered Water® is water that is alkalized, electrolyzed, and oxidized. This might sound confusing but it means we don't add any nasty chemicals. In fact, our water is so safe that we are willing to drink it! This means not only is our Powered Water safe for your carpet, but it's also safe for kids and pets.
The Best Carpet Cleaner in Fort Myers
What makes Zerorez the best carpet cleaner in Fort Myers? Zerorez will clean your carpet better than any traditional carpet steaming, and we are safe about it. But our cleaner isn't the only thing that makes us the best. We also use counter-rotating brushes. This probably doesn't sound super exciting to you, but it should! These brushes reach deeply ingrained dirt and grime that even a vacuum can't get! Along with that, Zerorez also uses a patented wand that rinses your carpet without leaving water behind. Most wands flood the carpet padding with water which leads to the growth of bacteria when left to air-dry, but Zerorez's carpet wand will leave your carpet fresh and requires very little time to dry. Best of all, our water leaves behind zero residue. And without all that sticky cleaner left behind to attract dirt, your carpets will stay cleaner for much longer. At this point we hope it's pretty evident, Zerorez is the best carpet cleaning Fort Myers has ever seen.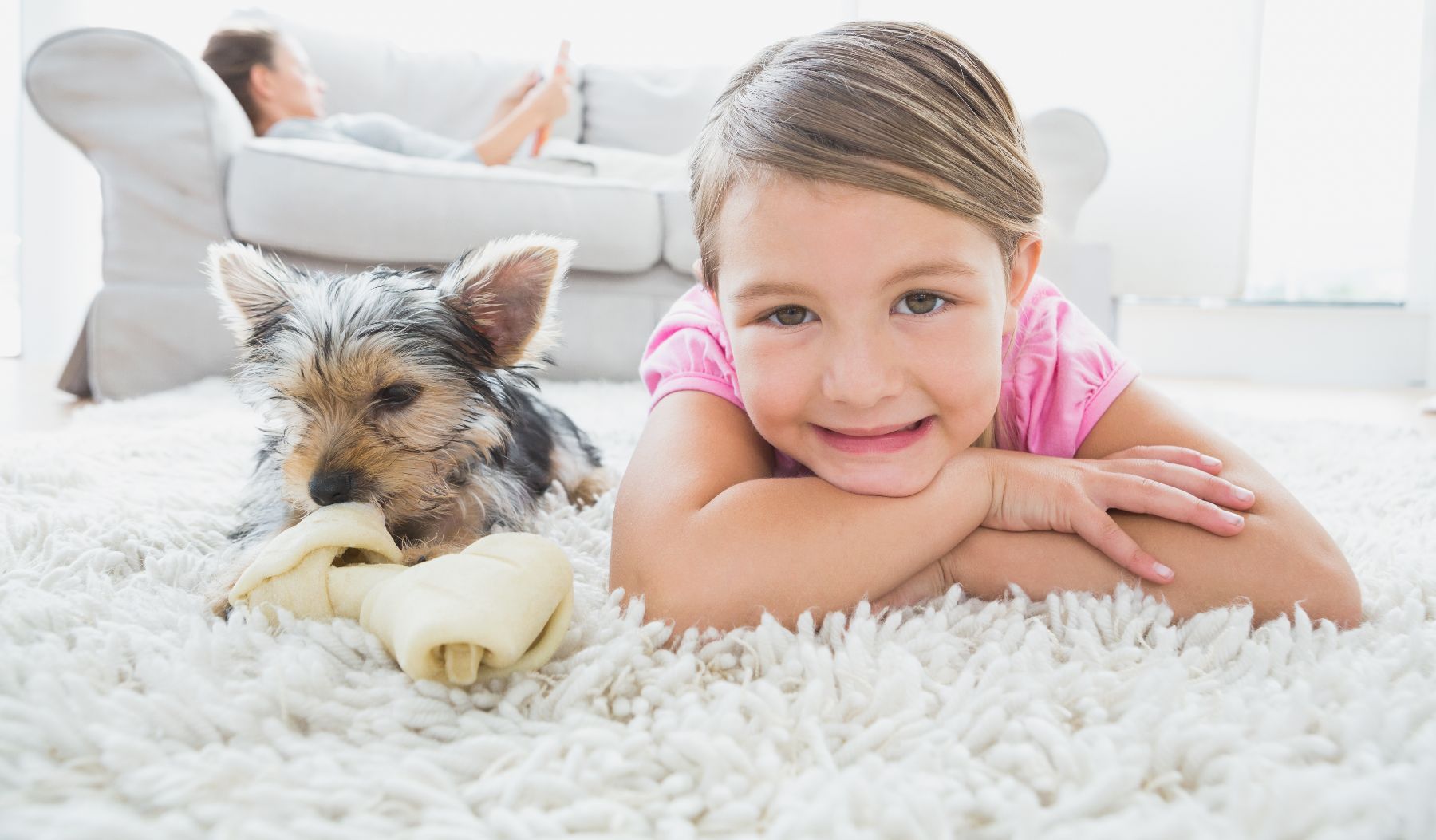 Pet-Friendly Carpet and Odor Treatment
Pet's are an important part of your life, and we get that. But taking care of pets can get tricky and accidents are inevitable. That's what Zerorez is here for! We know you have more important things to do than searching the internet, trying to find ways to remove pet odors. All you have to do is call Zerorez, we've done all the research so that you don't have to. You're average carpet cleaner is only going to address the surface of the problem, cleaning away waste and stains that are visible to the eye, but the reality is that the problem goes much deeper than that. We address that problem in a much more productive way, with a pad extraction procedure. So instead of touching up the surface with perfumes and odor masking agents, we really dig deep into the root of the problem.

Look At The Difference After 6 Months

There are many options for carpet cleaning Fort Myers, but we guarantee that Zerorez is the best that you will come by. Don't believe us? Look for yourself, we have a 5 Star rating on Google! With our special Powered Water®, unique cleaning equipment, and the ambition that we have for carpet cleaning, we are positive we are the best around. But don't take our word for it, ask around! Our Zero residue guarantee has customers everywhere satisfied with the final outcome. With the outstanding reviews and rewards we have received, we hope it is clear that we love what we do and want you to love it too!
Schedule Your Service Today
Are you looking for carpet cleaning Fort Myers? Don't let the problem get worse! The faster the stains are out of that carpet, the happier you will be. Zerorez has Fort Myers covered and we would love to come lend you a hand today. With our innovative carpet cleaning technology and near-by location, we can be at your door in no time. Whether it's a pet stain or juice spill, we have the means to fix it right up! No need to worry about the safety of your pets or children, it's 100% safe, even for the environment. So next time an accident happens on your carpet, give us a call or schedule an appointment online. Zerorez is always ready to help.