Carpet Cleaning Bonita Springs, FL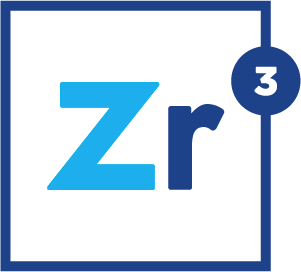 ★ ★ ★ ★ ★
On Time and Professional
The guys showed up when they said they would be here. They were polite & respectful of our home. Did a wonderful job cleaning the carpets. We will definitely be using zerorez again!
★ ★ ★ ★ ★
The Process is the Best
The process is the best ever. The results are worth getting your carpets cleaned. We recommend Mary and her team who really know their business.
★ ★ ★ ★ ★
Technician was Excellent
Carpet looks the best has since we moved into the house 9 years ago. Technician was excellent in explaining each step and purpose. Price was well worth it.
Bonita Springs, Florida
On the southwest coast of the state of Florida, you will find the great city of Bonita Springs. This city is home to approximately 57,000 people. The city's original name was Survey because government surveyors camped by the Imperial River along their travels in the 1870s. After the area gained settlers and became an actual community, developers decided that the name Survey would not be appealing to people looking to buy their homes, so the community was renamed, Bonita Springs in hopes to drive more sales.
In the 1930s two brothers started an attraction called Reptile Gardens in hopes to draw tourists into the town during their travels down the only road that connected Tampa and Miami. In this attraction, they would display native plants, alligators, cougars, other wild animals. This attraction is now known as the Everglades Wonder Gardens and is still running today, but as a non-profit organization and wildlife rehabilitation center. Visitors that now take trips to see the Everglades Wonder Gardens will encounter flamingos, alligators, butterfly gardens, snakes, turtles, peacocks, other exotic birds, and more.
This tropical city on the Gulf of Mexico has been hit by three hurricanes in the past 26 years. After Hurricane Irma in 2017, Bonita Springs experienced significant flooding. Some parts of the city were flooded for up to three days. Even though disasters such as these are devastating, this one brought the community together. Neighbors invited friends into their homes, supplies were put together and given to those struggling to get by after the storm, and cleaning supplies were distributed to volunteers willing to help residents whose homes were damaged in the storm.
This beautiful tropical city of Bonita Springs has much to offer residents and visitors. From its natural wonders to its kind neighbors, all can be found in this exhilarating city on the southwest coast of Florida.
ZEROREZIFY™
Carpet Cleaning
Rug Cleaning
Tile & Grout Revival
Upholstery Cleaning
Granite Countertop Cleaning
Natural Stone Cleaning
& More…
Directions To Zerorez Carpet Cleaning Fort Myers
Address:
5701 Country Lakes Dr Unit 8
Fort Myers, FL 33905


Phone Number:
(239) 932-9376


Hours:
Monday - Friday 8 AM to 5 PM
Saturday 8 AM to 4 PM
Sunday Closed
November 9, 2020
September 15, 2020
September 12, 2020