Thanks for printing! Don't forget to come back to Zerorez Southwest Florida for fresh content!

Carpet Cleaning
At Zerorez®, we know that carpet cleaning needs are as unique as your home. Our philosophy is to "leave nothing behind," from stains, smells and dirt to sticky detergents and harsh chemicals that end up attracting more dirt. Unlike other carpet cleaners, our process is free of harsh chemicals, leaving your carpet really clean.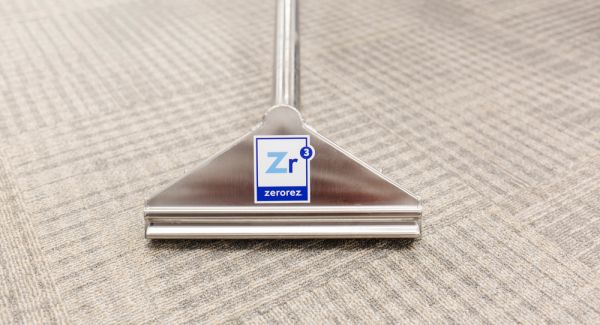 Life is messy, Zerorez can help
With literally millions of happy customers, over half a million online reviews and 40,000 reviews on Google (and growing daily) with a 4.9 star rating, Zerorez is the most recommended carpet cleaner in the country! See why so many people choose Zerorez to clean and care for their homes and businesses.

Zerorez and Competitor Carpet Cleaning Comparison Interactive Feature
Carpet Cleaned using Zerorez® Zr Clean™
Carpet Cleaned using Detergents & Shampoos
1 Month
2 Months
3 Months
4 Months
5 Months
6 Months
Residue left behind by detergents and shampoos cause dirt to quickly accumulate over time.
No Hassle Guarantee
If we can't clean your carpets, no one can. Guaranteed. We're so confident in our Zerorez® carpet cleaning process that if someone else can clean your carpet better, we'll pay the cleaning bill! About the only things we can't get out are old oil based paint or serious amounts of oil or nail polish, but we promise you'll see an improvement in even the toughest carpet stains.
Thorough care for your Thoroughfares
Tired of discoloration in high-traffic areas reappearing right after an expensive carpet cleaning? Traditional carpet cleaning often leaves water damage on the underside of your carpet, so stains rise up to the surface as soon as you walk on it.
Zerorez®'s patented Zr Clean™ technology uses low-pressure water flow to get to the root of your carpet fibers without damaging the back of the carpet. Stains and pet odors are gone for good. By using half the water of other carpet cleaners, your carpet will be clean, undamaged and dry within just a few hours.
Carpets cleaned with Zerorez®'s patented Zr Clean™ technology stay cleaner, longer… guaranteed.
Carpet Cleaned using ZrClean™.
It's time to ditch those soapy carpets. By relying on our unique cleaning process, which includes ZR Clean™, you'll be left with the cleanest carpets in Fort Myers, Cape Coral, and Naples - and nothing else. From crawling babies to cuddly pets, you can feel "clean" confident on your Zerorez®-cleaned carpet.
Traditional carpet cleaners may tell you those nasty stains need even nastier chemicals and detergents. We disagree. Soapy detergents attract dirt and oil into your carpet and can do lasting damage to the fibers of your home.
Zerorez® offers a better, more permanent answer. Our patented Zr Clean™ technology leaves behind zero residue - meaning your carpets stays cleaner, longer.