Carpet Cleaning Naples, FL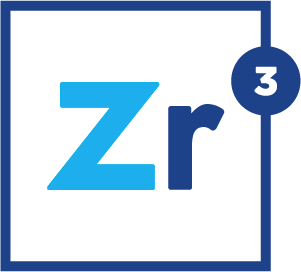 ★ ★ ★ ★ ★
On Time and Professional
The guys showed up when they said they would be here. They were polite & respectful of our home. Did a wonderful job cleaning the carpets. We will definitely be using zerorez again!
★ ★ ★ ★ ★
The Process is the Best
The process is the best ever. The results are worth getting your carpets cleaned. We recommend Mary and her team who really know their business.
★ ★ ★ ★ ★
Technician was Excellent
Carpet looks the best has since we moved into the house 9 years ago. Technician was excellent in explaining each step and purpose. Price was well worth it.
Naples, Florida
The city of Naples Florida is located on the northeast end of the Gulf of Mexico, in southwest Florida. It is known for its white sandy beaches and clean gulf waters. In this area, you will experience mild climate year-round with highs of 90 in the summer and mid 70's in the winter. This high-income city's economy originally thrived based on real estate development and agriculture but has over the years shifted to relying on tourism. Many tourists find themselves in Naples as they come to visit Ten Thousand Islands and the Everglades which are located nearby.
Naples, Florida is a great place for people who love to fish and hunt. The waters in the area are rich with fish. Some of the most popular fishing destinations in Naples include The Naples Pier, Gordon River, Ten Thousand Islands, Tigertail Beach, and Boca Grande Pass. At these locations, you may come across a variety of fish such as redfish, bonefish, sailfish, snook, tarpon, swordfish, herrings, spadefish, snappers, mullets, mackerel, and flounder. For those that prefer hunting, Naples is the prime location for wild hog hunting.
This city is a great place to set out on an adventure. Boat tours of all kinds are available to go out on the water to see manatees, alligators, and dolphins. Take a 90-minute sightseeing cruise with a captain that will tell you all about the history of Naples and even take you past mansions in exclusive neighborhoods by the water that are owned by well-known millionaires. Another place popular to the public is Tin City Waterfront Marketplace. Here you will find waterside shops and great restaurants where you can eat right on the water. The city of Naples has created an electric trike tour for both visitors and locals of all ages to learn more about this beautiful city. This is a great way to get out and see the iconic sights of Naples without having to be out on your feet all day.
ZEROREZIFY™
Carpet Cleaning
Rug Cleaning
Tile & Grout Revival
Upholstery Cleaning
Granite Countertop Cleaning
Natural Stone Cleaning
& More…
Directions To Zerorez Carpet Cleaning Fort Myers
Address:
5701 Country Lakes Dr Unit 8
Fort Myers, FL 33905


Phone Number:
(239) 932-9376


Hours:
Monday - Friday 8 AM to 5 PM
Saturday 8 AM to 4 PM
Sunday Closed
November 9, 2020
September 15, 2020
September 12, 2020