It's hard to beat the cozy, luxurious feel of carpeting. But like anything else in your home, carpets need to be cleaned regularly and properly to keep them looking their best. Clean carpets can help improve the health of your home and keep your flooring soft and comfortable.
When it comes to cleaning, many people make mistakes that can damage their flooring. Here are the four most common carpet cleaning mistakes and how you can avoid them.
Most Common Mistakes - And How to Avoid Them
1. Waiting Too Long to Clean Up Spills
Spills happen, but if you don't act quickly, that spill will turn into a stubborn stain that's hard to remove. Once the spill is dry, the liquid will have been absorbed by the fibers and the carpet padding.
To avoid this common carpet cleaning mistake, make sure that you clean up spills as soon as they happen. The quicker you take action, the easier it will be to remove the stain.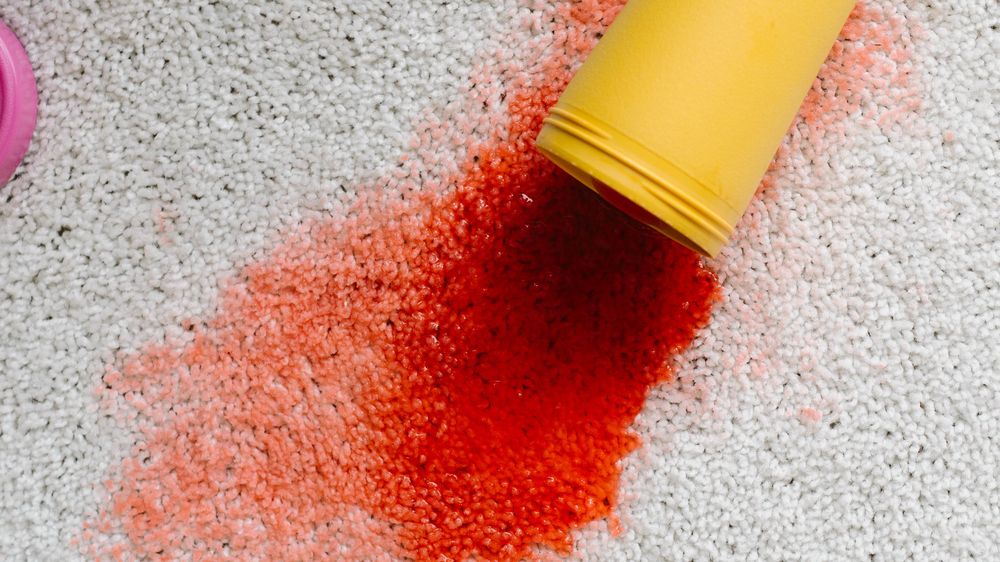 2. Scrubbing Stains
If a stain or spill is hard to remove, you may be tempted to scrub vigorously with a carpet cleaning solution.
However, scrubbing can damage the fibers by unraveling them and causing them to fray. Scrubbing may even push the stain deeper into the carpet.
When removing spills and stains, it's better to blot rather than scrub.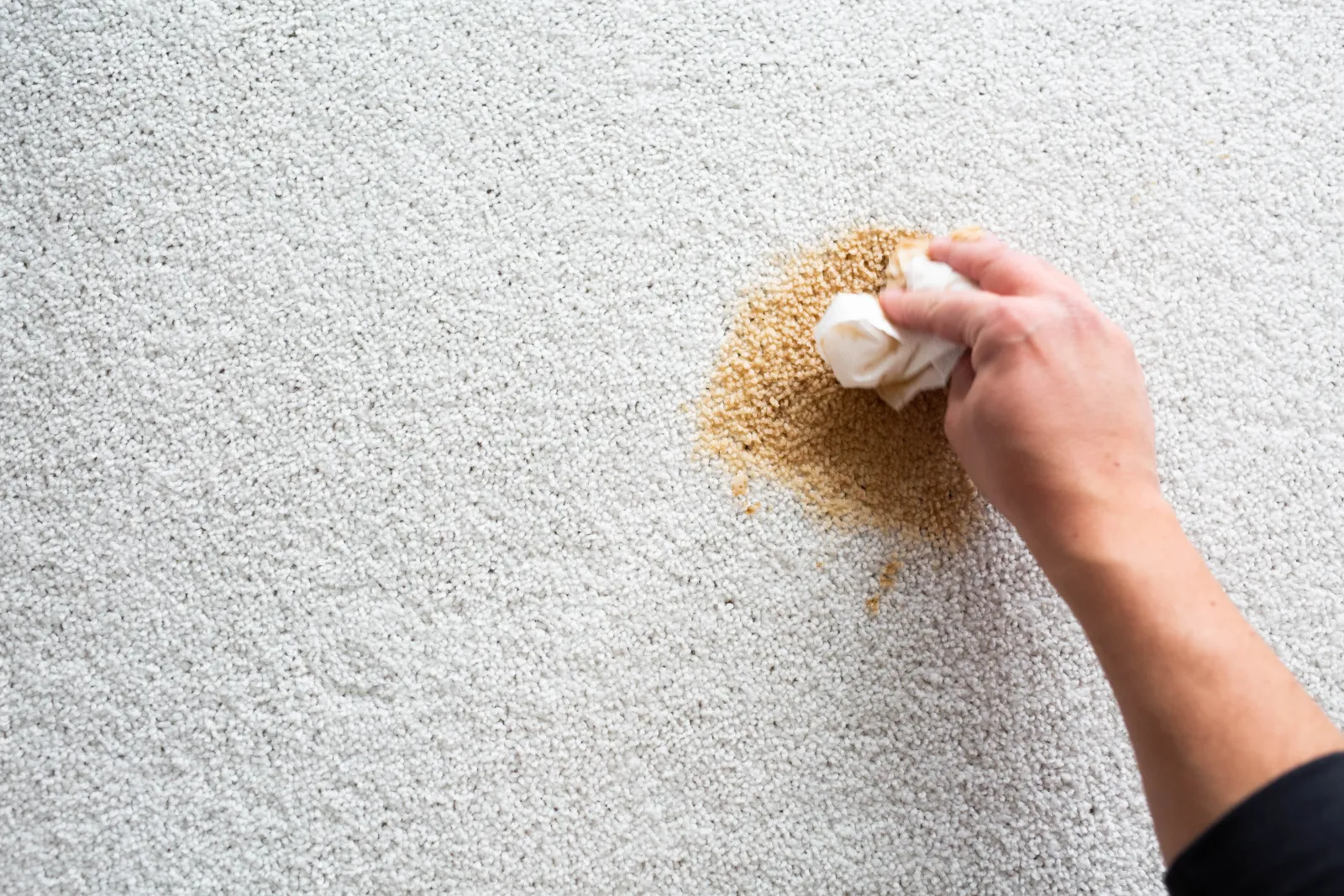 3. Not Vacuuming Regularly or Properly
One of the biggest carpet cleaning mistakes that people make is not vacuuming regularly.
As a general rule of thumb, carpets should be vacuumed:
Once per week in a pet-free home

Daily in a house with pets
In high-traffic areas, like entryways, it may be best to vacuum even more often.
Carpet fibers trap dirt, dust, and allergens. Each time you walk on your carpet, you're pushing that dirt and dust farther into the carpet pile.
Vacuuming regularly is important, but it's just as essential to make sure that you're vacuuming properly.
Slowly move the vacuum in one direction and slowly pull back in reverse.

Repeat the same process in the opposite direction to ensure the carpet is cleaned from all directions.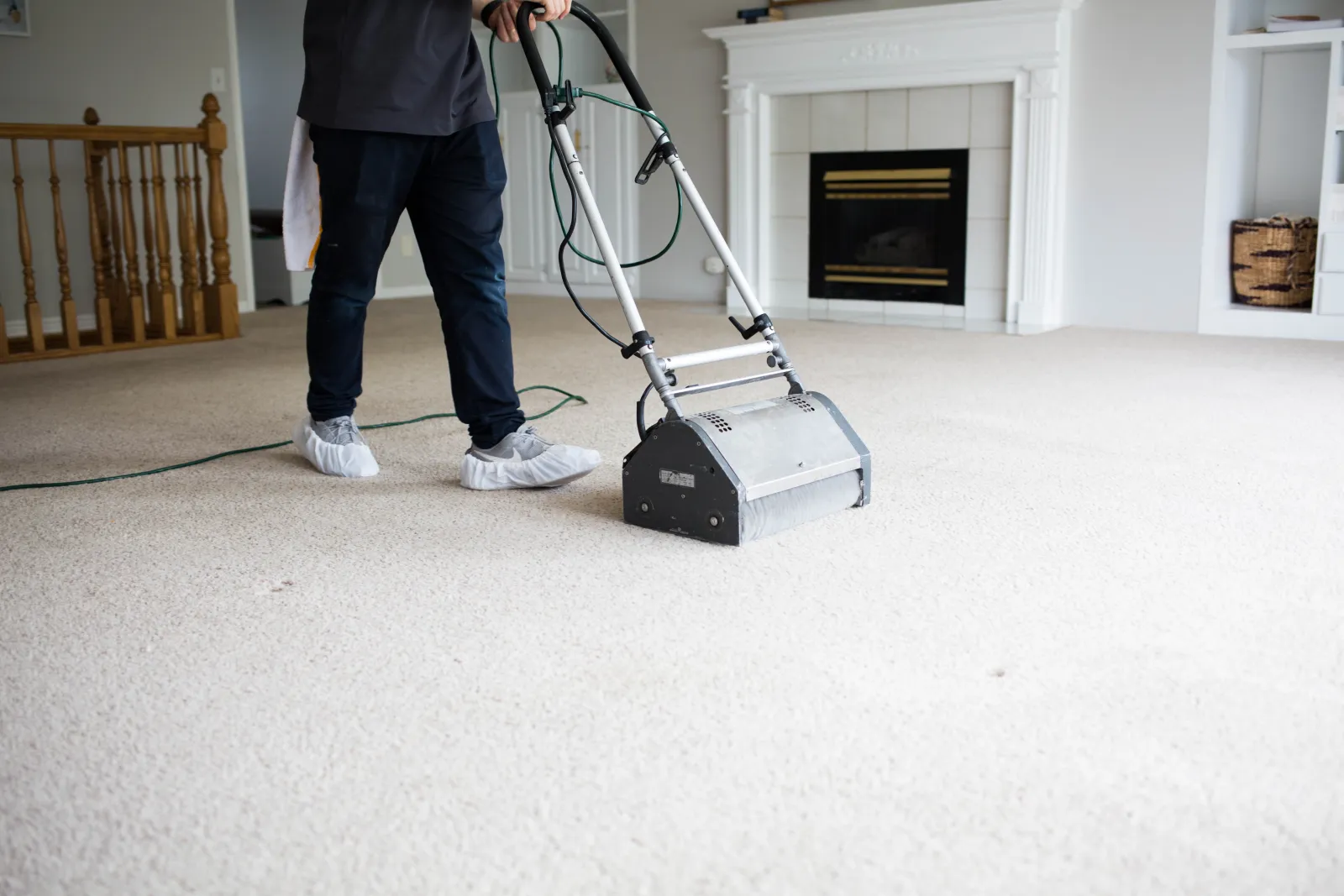 4. Not Using a Professional Carpet Cleaning Service
According to the Carpet and Rug Institute, residential carpets are cleaned every two to three years on average. Unfortunately, a lot can happen to your carpet within that time. Houseguests, children, pets, or just everyday living will eventually cause dirt, soil, and debris build-up.
All of that dirt and soil can be removed, but it requires the right process and tools. A professional and reputable carpet cleaning service will have the knowledge and experience to get the job done right.
Avoid These Carpet Cleaning Mistakes with the Help of Zerorez®
Carpet cleaning is both an art and a science. We're here to help! At Zerorez®, we use our unique Zero Residue® technology to extract dust and dirt from carpets. Our cleaning process also reduces drying time, so you can get back to enjoying your home.
Give us a call at 239-766-6466 today to schedule your carpet cleaning!