Carpet Cleaning Punta Gorda, FL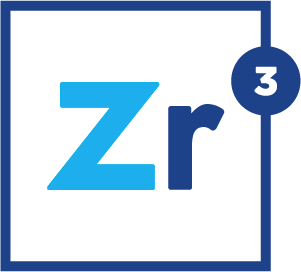 ★ ★ ★ ★ ★
On Time and Professional
The guys showed up when they said they would be here. They were polite & respectful of our home. Did a wonderful job cleaning the carpets. We will definitely be using zerorez again!
★ ★ ★ ★ ★
The Process is the Best
The process is the best ever. The results are worth getting your carpets cleaned. We recommend Mary and her team who really know their business.
★ ★ ★ ★ ★
Technician was Excellent
Carpet looks the best has since we moved into the house 9 years ago. Technician was excellent in explaining each step and purpose. Price was well worth it.
Punta Gorda, Florida
A place with a vast historical past, Punta Gorda is also one of the most beautiful cities located in this area. Positioned around Charlotte's Harbor, this area provides many beautiful scenes such as the Harborwalk which is a 2.4-mile trail along the Charlotte Harbor and the Peace River. Old structures still exist here and traveling down the old brick roads will make you feel as though you have traveled back in time. The beautiful architecture includes tin roofs, large open verandas, and old street lights lining the road. Because of the rich history associated with the town this city gives you an amazing view of what life in old-town Florida was like.
Fisherman's village is one of the main attractions in the city and the root to where Punta Gorda began. One of Florida's favorite waterfronts, this area was first established in the late 1920s to utilize the waterfronts that offered all sorts of sea life including Fish, Crabs, and Shrimp. Originally called King Street Pier, this area was used for fish packing plants. This plant was a big operation and the main, if not only, purpose for this area. Throughout the years this plant grew and provided jobs to many people in Florida. Things went south when a fire burnt down the packing plant leaving it to be rebuilt a little later down the road, but as this facility fell into despair, it was thought that this area would be better utilized by showing the history of the city as well as being transformed into a place for waterfront shopping, eating, and entertainment.
So next time you find yourself in Punta Gorda, come explore the vast variety of boutiques, vacation rentals, boat exertions, live events, and entertainment that this city has to offer. There is always something to explore.
ZEROREZIFY™
Carpet Cleaning
Rug Cleaning
Tile & Grout Revival
Upholstery Cleaning
Granite Countertop Cleaning
Natural Stone Cleaning
& More…
Directions To Zerorez Carpet Cleaning Fort Myers
Address:
5701 Country Lakes Dr Unit 8
Fort Myers, FL 33905


Phone Number:
(239) 932-9376


Hours:
Monday - Friday 8 AM to 5 PM
Saturday 8 AM to 4 PM
Sunday Closed
November 9, 2020
September 15, 2020
September 12, 2020