Thanks for printing! Don't forget to come back to Zerorez Southwest Florida for fresh content!
Tile & Grout
Tile ensures that inevitable messes are easy to wipe away, which makes tile an ideal choice for families. Over time, it's natural to expect dirt buildups, stains, and patches to appear on your tile floors. Even when using the most expensive cleaning methods or products, your floor tiles and grout can need some professional work. Our Zerorez® tile and grout cleaning process uses Zr Clean™ at high but safe pressure to remove dirt and dust and restore your grout. We then apply our surface sealer to protect and beautify your tile, grout, travertine, or marble floor for years to come.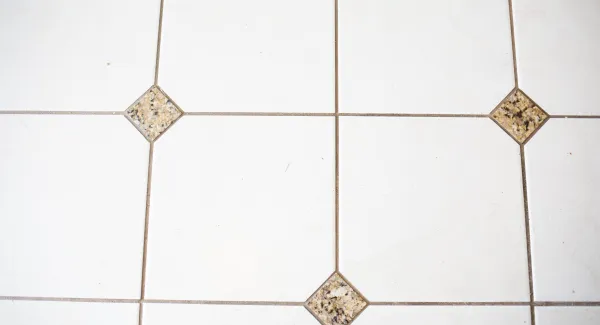 Zerorez—Where Expertise Meets Technology
Zerorez offers quality, industry-leading tile, and grout cleaning services at highly affordable rates. We have with us an extremely dependable, effective, and eco-friendly cleaning solution that will leave your floor sparkling like new. We provide no-residue cleaning services with experienced professionals and the latest technology.
We offer our clients an exclusive Nano-tech sealer. The invisible seal prevents dirt and bacteria from penetrating the floor, keeping it clean and stain-free for longer. On top of a clean floor, we provide you with reduced cleaning sessions.
Keep Grout Cleaner Longer
Traditional mopping simply spreads dirt and dust around, leaving anything that doesn't stick to your mop behind. Soil build-up and other residue darken your tile and grout over time. Our Zerorez® tile and grout cleaning technology leaves your floors clean, and residue-free.
Why use Zerorez® tile and grout cleaning technology?
Our Zr Clean™ process extracts deeply-embedded dirt from floors with No Residue®
A sealer creates an invisible barrier to keep your floors cleaner longer and prevent future stains
Our green cleaning products leave your floors clean
A Standard of Care
We understand you have multiple tile and grout cleaning options, so take extra care to ensure we are your perfect solution.

We hire our staff with scrutiny to ensure we serve with the best. All our staff is highly professional, dedicated, and experienced to provide an exceptional service experience. Our team will take on every project with complete professionalism and deliver an impressive job every time.
Our team will clear all the floor leaving behind just the shining tiles and clear grout. For us, the job isn't done unless you say so.
No team is complete without providing the right technology and equipment. So, at Zerorez, we offer our team high-class, highly effective, and durable cleaning gadgets that will make every job well-done. We also use "green" technology that protects both your home and the environment.
When we take on any project, we complete it to perfection; no skips and cuts are involved. Right from the beginning till the job is done, our main focus is to deliver client satisfaction.
The Secret is in the Seal
The Zr Clean™ technology is second to none, but even the cleanest tile and grout will suck up dirt without sealing. We create an invisible barrier between your floors and dirt and grime. Your tile and grout will stay cleaner longer and maintain their brilliance and shine.