Carpet Cleaning Cape Coral, FL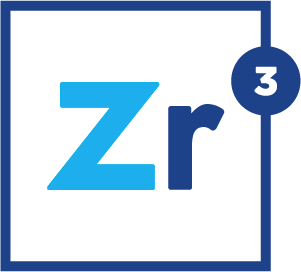 ★ ★ ★ ★ ★
On Time and Professional
The guys showed up when they said they would be here. They were polite & respectful of our home. Did a wonderful job cleaning the carpets. We will definitely be using zerorez again!
★ ★ ★ ★ ★
The Process is the Best
The process is the best ever. The results are worth getting your carpets cleaned. We recommend Mary and her team who really know their business.
★ ★ ★ ★ ★
Technician was Excellent
Carpet looks the best has since we moved into the house 9 years ago. Technician was excellent in explaining each step and purpose. Price was well worth it.
Cape Coral, Florida
A small escape from the real world, Cape Coral was created in the early 1950s for the purpose of utilizing and creating local waterways. Canals and other waterfronts encouraged local boating, therefore, promoting the growth of the town. From there, the area grew as celebrities and other people came to partake in the easy-going lifestyle that this waterfront offered. Today, the area has grown tremendously and the atmosphere of Cape Coral is a lively one that offers endless activities and is an interesting destination for residents and visitors alike.
Named the "Waterfront Wonderland" this area is known for its pristine beachfront. Located on the edge of the Gulf Coast with the Caloosahatchee River running through it, this city has many beautiful beaches and land areas that line the water. With over 400 miles of canals running through the city, waterfront living is easy to do. With the outstanding amount of waterways, Cape Coral is the most navigable city ever via waterway. Access to a boat is a necessity with all the beautiful water this city has to offer.
Don't own a boat? Don't worry about it. Cape Coral has many other family-friendly activities to offer throughout the town. Sun Splash Family Water Park is one of the area's biggest attractions. With splash pads, pools, giant water slides, and so much more, this place has fun that everyone can enjoy. So consider fighting that humid Florida heat with this amazing recreation center, you're sure to have a blast!
Along with the abundance of water comes one of the biggest nature preserves that is accessible to the public. There are many hikes and nature trails available for exploration. Along with the land trails, you can also rent a kayak to explore the many waterways that are hidden among this preserve. Make sure to watch for the many amazing species of birds, insects, and animals that call this area home!
ZEROREZIFY™
Carpet Cleaning
Rug Cleaning
Tile & Grout Revival
Upholstery Cleaning
Granite Countertop Cleaning
Natural Stone Cleaning
& More…
Directions To Zerorez Carpet Cleaning Fort Myers
Address:
5701 Country Lakes Dr Unit 8
Fort Myers, FL 33905


Phone Number:
(239) 932-9376


Hours:
Monday - Friday 8 AM to 5 PM
Saturday 8 AM to 4 PM
Sunday Closed
November 9, 2020
September 15, 2020
September 12, 2020