Carpet Cleaning Port Charlotte, FL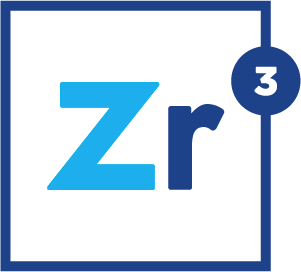 The Secrate to Clean Carpets
Here at Zerorez®, we use the zr process™ and Powered Water® to clean your carpets. It is really important to us to provide a service that is both effective and safe for the environment and your family. Our Powered water cleaning solution accomplishes all of these tasks. This cleaning solution is unique for a couple of different reasons:
It is eco-friendly and safe for pets
You can even drink it if you want
It is very effective
It will leave zero residue™
★ ★ ★ ★ ★
On Time and Professional
The guys showed up when they said they would be here. They were polite & respectful of our home. Did a wonderful job cleaning the carpets. We will definitely be using zerorez again!
★ ★ ★ ★ ★
The Process is the Best
The process is the best ever. The results are worth getting your carpets cleaned. We recommend Mary and her team who really know their business.
★ ★ ★ ★ ★
Technician was Excellent
Carpet looks the best has since we moved into the house 9 years ago. Technician was excellent in explaining each step and purpose. Price was well worth it.
Port Charlotte, Florida
Located along the Gulf Coast, Port Charlotte is a beautiful town surrounded by many waterways and amazing scenery. Rated one of the top ten places to retire, this area has a calming atmosphere and is a prime location for people hoping to settle down or even just take a vacation from the real world. Developed in the Florida land boom, Port Charlotte became one of the most populated areas in the county, even though their population currently only reaches 54,392. The minimal population means that this is an elite position for those hoping to escape the crazy hustle and bustle of everyday life and enjoy the coastal feeling that you can't find anywhere else.
The small population of Port Charlotte has no bearing on all the adventure and activity there is to explore. Port Charlotte offers many beautiful gardens and parks that are beachside and amazing to explore. Port Charlotte Beach Park continues to be one of the most popular attractions with a well-tamed ocean-side location. Peace River Botanical Garden is also a good place to explore the tropical environment that Florida brings to the table as well as enjoying peace and seclusion. There are numerous trails that you can run, bike, or walk. These trials are a great way to explore the beauty of this city while staying active!
Bringing children with you to Port Charlotte? Don't worry, this town includes many activities that the whole family can enjoy. Sailing is a big deal around these parts and the kids have an opportunity to join in! Charlotte Harbor Community Sailing Center offers a variety of sailing classes including adult courses, family courses, or even just simple youth classes. Port Charlotte also offers other family fun activities such as horseback riding or fishing on a charter. No matter what you and the family are into, there are events happening left and right. You are guaranteed to find something you enjoy!
ZEROREZIFY™
Carpet Cleaning
Rug Cleaning
Tile & Grout Revival
Upholstery Cleaning
Granite Countertop Cleaning
Hardwood Floor Cleaning
Natural Stone Cleaning
& More…
SERVICES FOR ALL YOUR SURFACES
Directions To Zerorez Carpet Cleaning Fort Myers
Address:
5701 Country Lakes Dr Unit 8
Fort Myers, FL 33905


Phone Number:
(239) 932-9376


Hours:
Monday - Friday 8 AM to 5 PM
Saturday 8 AM to 4 PM
Sunday Closed
November 9, 2020
September 15, 2020
September 12, 2020